Event Details: Patrick Novecosky Book Signing (at the St. John Paul II Third Annual Feast Day Party)
- Date: 10-23-2021
- Time: 10:30am - 12:30pm
- Location: Queen of Angels Catholic Store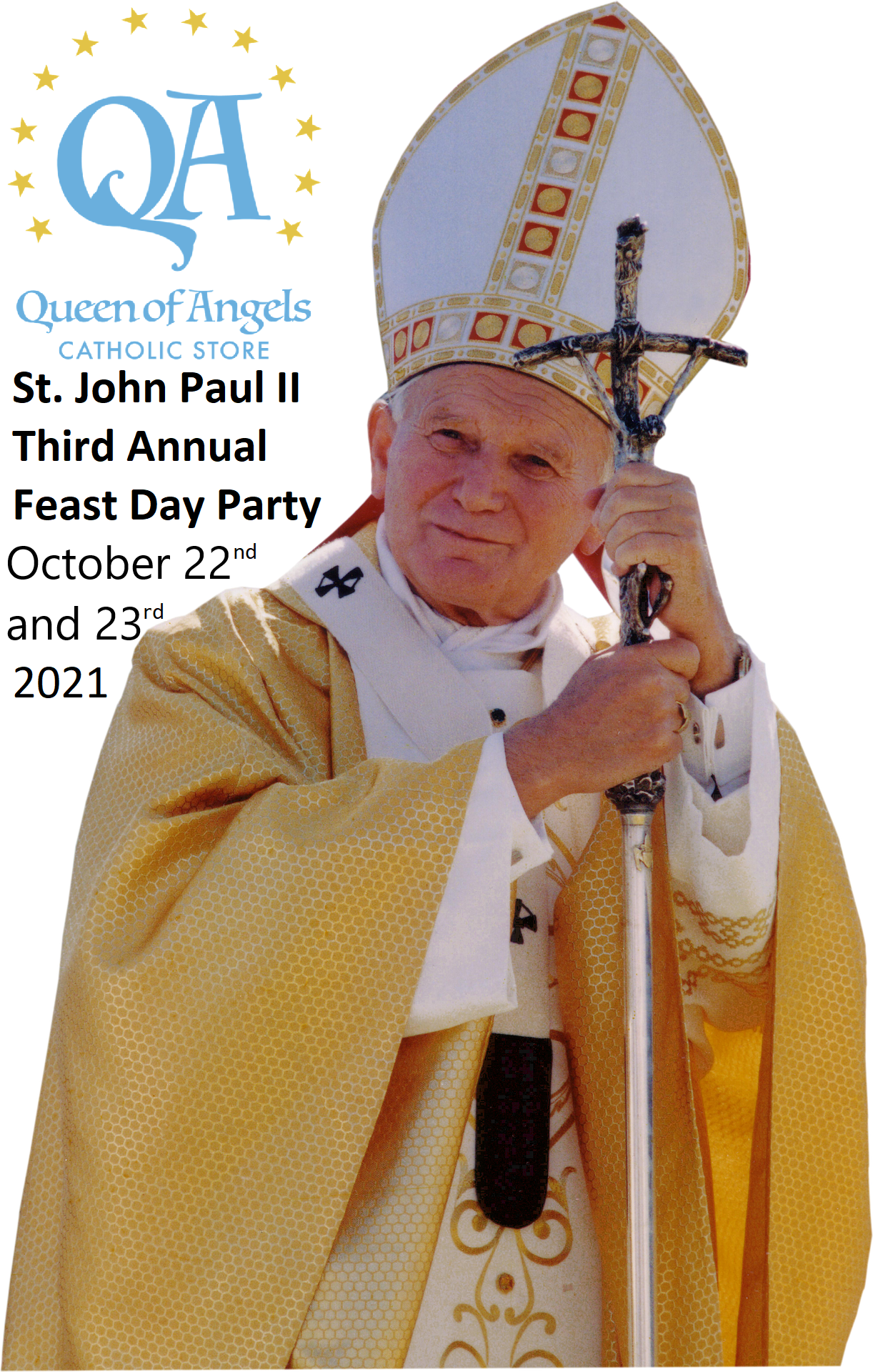 (Book Signing part of the St. John Paul II Third Annual Feast Day Party)
This event has passed.
Patrick is one of America's most accomplished Catholic communicators.
He's an international public speaker and the author of the best-selling new book 100 WAYS JOHN PAUL II CHANGED THE WORLD.  
Patrick has been published in five languages and has received more than two dozen national awards for his writing and editing work.
He's the Managing Partner of NovaMedia, a public relations firm specializing in the Catholic space. 
He met Pope St. John Paul II five times and made Pope Francis laugh out loud.
New Book: 100 Ways John Paul II Changed the World
John Paul II changed the world forever in many ways; this book describes 100 of the most important. Each of the 100 accomplishments, teachings, or stories about John Paul II is fascinating, providing a glimpse into the astounding life and impact of this great and beloved saint.
The book is written in a comprehensive yet easy-going style that invites the reader to involuntarily turn to the next page of discourse about the experiences of John Paul as he relates to the peoples of the world and their individual personalities throughout his twenty-six years as pope. The reader participates in his story of faith as it exudes from his very being in his personal and public relationship with God.