Posted on
By Andrew Salvatore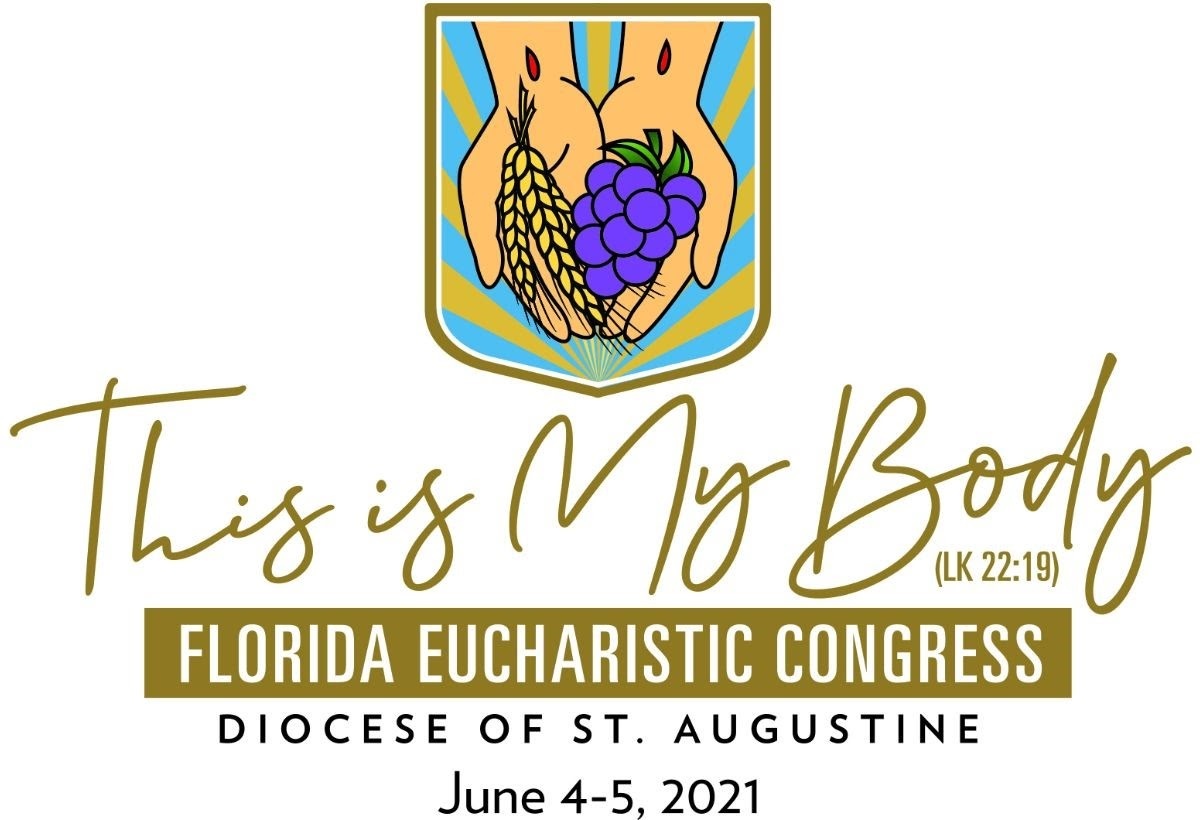 The 2021 Florida Eucharistic Congress will be held on June 4th. & 5th. 2021.
Event Details:
- Theme: This is My Body
- Date: 6-4-2021 & 6-5-2021
- Time: 5:30pm (Day 1) - 5:30pm (Day 2)
- Location: Queen of Peace Catholic Church & St. Joseph's Catholic Church
*More Info Coming Soon*
Although the 2020 Florida Eucharistic Congress was canceled due to the COVID-19 pandemic, planning for next year's congress is in full swing. The 2021 Florida Eucharistic Congress will be held June 4-5 with the theme "This Is My Body" (Luke 22:19).
The congress will begin in Gainesville on Friday, June 4 with a 6:30 p.m. Mass at Queen of Peace Catholic Church, followed by youth and Spanish tracks, adoration and benediction. On Saturday, June 5, the festivities will continue at St. Joseph Catholic Church with a Eucharistic procession at 8 a.m., followed by the keynote address, Mass, tracks for adults, Spanish-speaking, youth, children, and benediction.
Stay tuned by visiting flec.dosafl.com and @DOSACatholics on Facebook, Twitter and Instagram for updates!
I will be at the next Eucharistic Congress, Jesus will be there, so will you be at the 2021 Florida Eucharistic Congress?
- Andrew
More Information at the Florida Eucharistic Congress Website: flec.dosafl.com